HEATWAVE PEEL HALTON 2019: Saturday Nov 9

12th Annual Court Coed 6's Volleyball Tournament
Click Here to: Raise Pledges Online!
Click Here for: Heatwave Peel Halton 2019 Team Entry!
Click Here for: Register On-Line!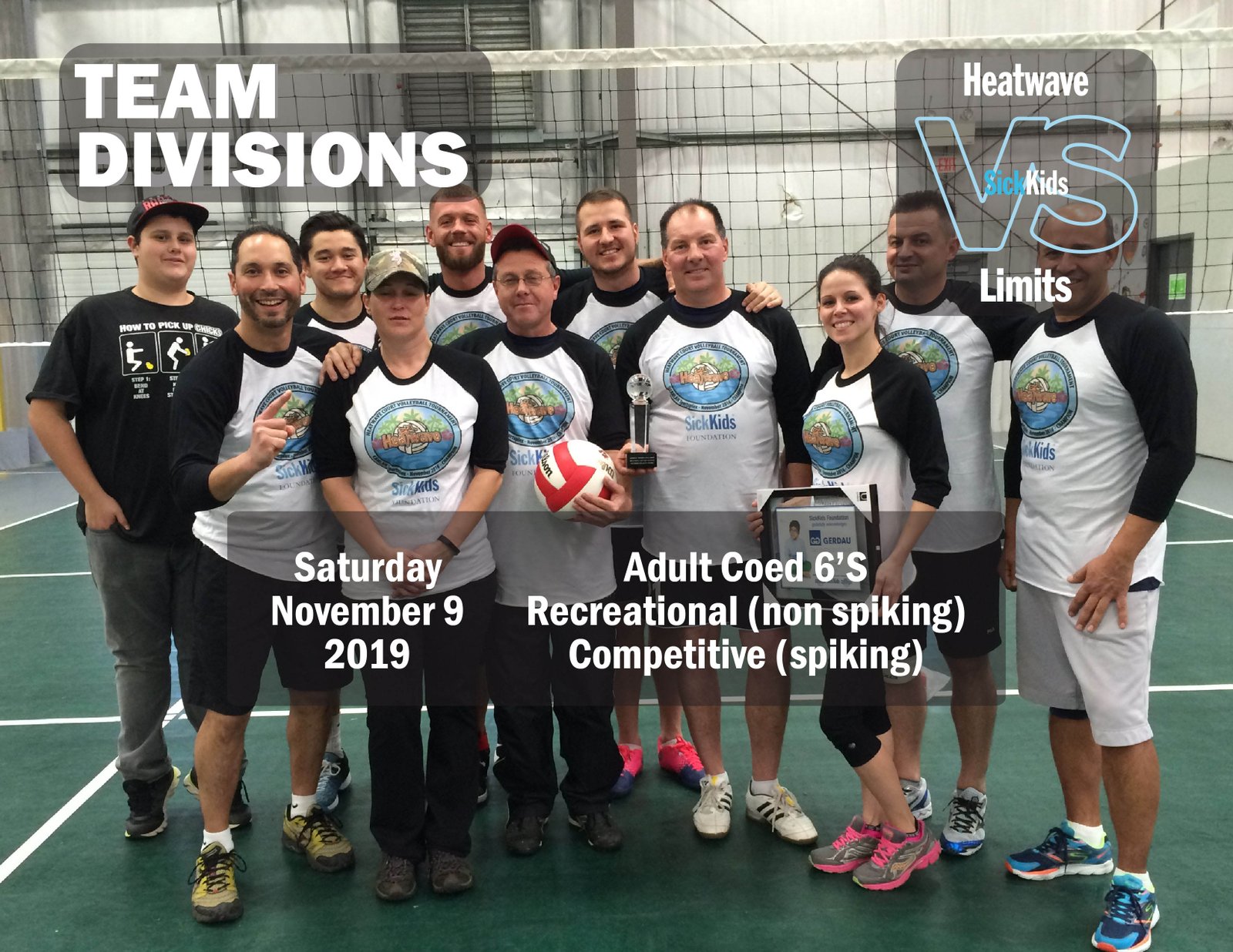 TEAM REGISTRATION
$500 + hst per team
Date: Saturday November 9, 2019
Location: CANLAN Sportsplex
3360 Wolfedale Road, Mississauga
Free Game Ball: All teams receive one Wilson Gold Volleyball Canada official game ball
Beach Volleyball: Coed 6's recommended roster 6 to 10. Minimum 2 females on court
Game Format: First of 15 minute game or 25 rally points. Playoffs for top teams
Tournament Team Entry Fee: $500 per Coed 6's team - includes ball (plus HST)
Court Volleyball Divisions:
Recreational Coed 6's No Spiking, No Overhand Serves, 5 games with playoffs
Competitive Coed 6's Spiking & Overhand Serves Allowed, 5 games with playoffs
Estimated Time Frame 9am to 4pm
Corporate Invoice:
Request an invoice by emailing the event office at
This email address is being protected from spambots. You need JavaScript enabled to view it.
Teams that raise 1000+ will receive a SickKids framed certificate of appreciation with their corporate logo at the event. Top fundraising teams will be invited to attend the Heatwave for SickKids Awards Ceremony at SickKids.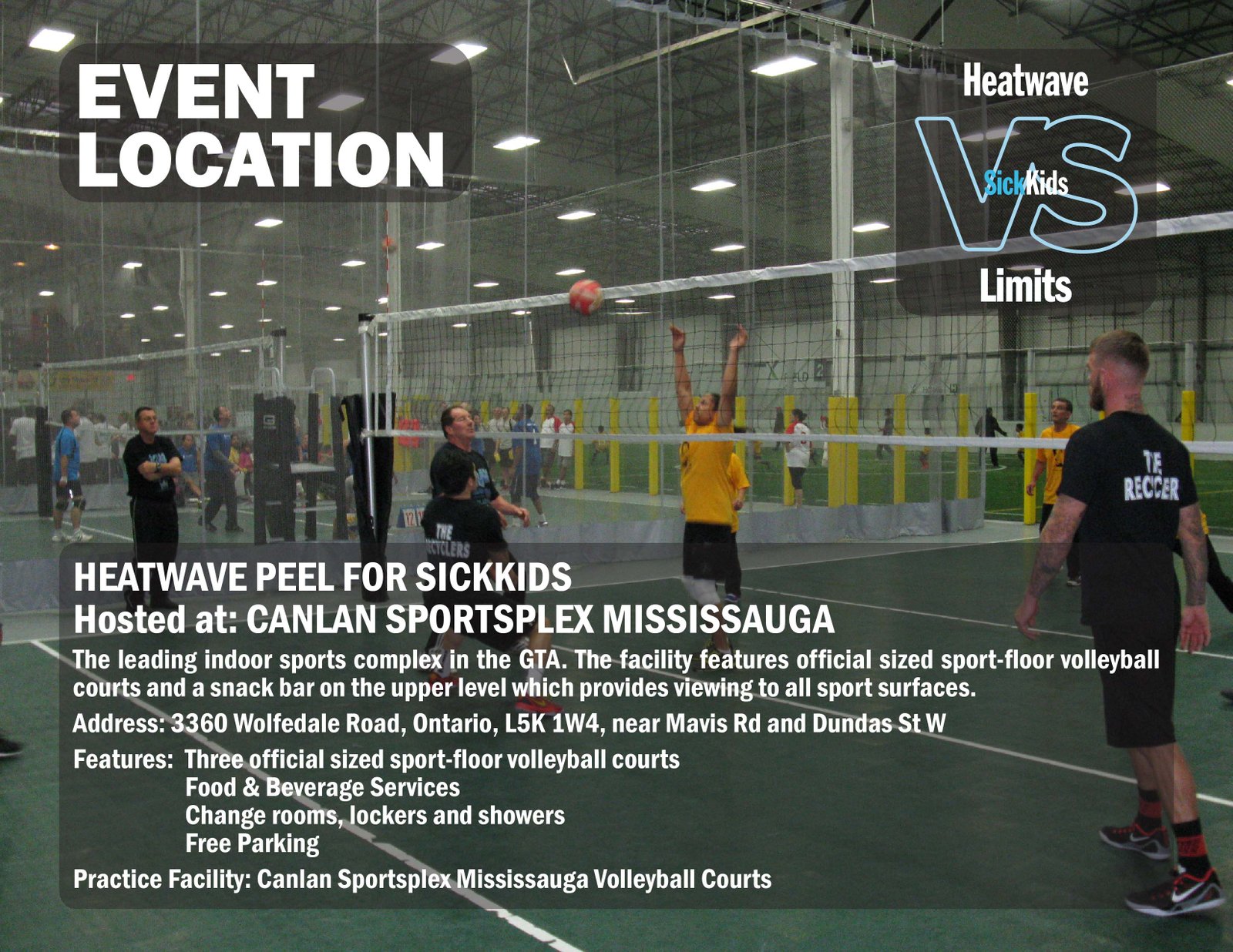 Dates:

Saturday November 9, 2019
- Recreational Coed 6's and
- Competitive Coed 6's


Team Amec Rally With Mark Heese Canadian
Olympic Medalist at Icewave Peel

Mark Heese Canadian Olympic Bronze Medalist
(Center) shows his support for Sick Kids.

2011 Top Fundraising Team "Accuristics"
raised $2,924
Est.Time:

9am to 5pm (1-Day Tournament)

Cost:

$500/Team (plus HST) includes ball


All teams receive one Wilson Volleyball Canada Gold Official Game Ball

Hosted At:

Indoor Court Coed 6's Volleyball
CANLAN Sportsplex, 3360 Wolfedale Road, Mississauga, ON
Click Here for Google driving directions

Parties:

To Be Announced

Play Volleyball - 1 Day Tournaments!


Coed Recreational 6's; Coed Competitive 6's

5 Games Guaranteed

Wilson Gold Volleyball (one per team)

Awesome Prizing Board!

Get your team on board for the volleyball of your lives at Peel Halton's court volleyball tournament. Don't miss the action this fall... Come out and Play!